Video Alert: Childish Gambino 'This Is America' Debuting Now – WATCH 156 Times
Childish Gambino's "This Is America" he plays a Jim Crow caricature that shows plenty of symbolism through subtle nuances and direct distractions by entertaining through dance and trap lyricism.
Donald Glover, also known as Childish Gambino, dropped his new thought provoking music video this weekend leaving the internet to their own theoretical interpretations. "This is America" is a step away from the funkadelic vibes of tracks like "Redbone" Gambino's 2016 project Awaken My Love gave us. In his newest visual, Gambino expertly packs an analysis of America into four minutes.
7 Things You May Have Missed In Childish Gambino's 'This Is America' Music Video
To gather your own interpretation, the Hiro Murai directed video is not one that you can simply watch once. With all of the background symbolism there is to catch, "This is America" is best watched multiple times. For the fans that had time on Sunday, they've helped to unpack some of what the video is aiming to show.
1. Guns are treated better than people. 
As we see Gambino gently place his weapon in a red cloth, we see the shooting victim's dead body dragged off of the screen. The scenario of a gun being more precious than a human life happens twice in the video. A very accurate representation of how black bodies are treated in the U.S.
2. The use of cell phones to record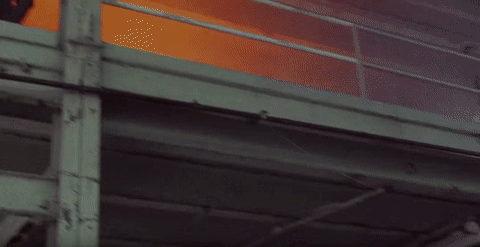 "This a celly / That's a tool."
In the age of technology, cell phones have helped to bring violence and brutality to the forefront. Catching unjust treatment on camera has sparked a new flame within the hearts of many. Even though, in theory, cellphones should help to stop violence against black people, Mashable brings up the life of Stephon Clark. Clark was brutally murdered by police after his cell phone was mistaken for a weapon.
3. SZA makes a cameo appearance 
Though she says no words, the singer can be seen sitting infront of a group of old cars in a dress and Adidas slide sandals, while rocking a half up and half down hairstyle. Some believe this is hinting to a new collaboration.
4. The use of the old cars
Photo: Screenshot
As Forbes explains, the luxury cars we are used to seeing in rap videos are strategically replaced with makes and models from the 80s and 90s. Nothing is modern or new in the same way that this brutality is not a new concept. It could also pay homage to Philando Castile who was killed in 2016 by a police officer while in a 1997 Oldsmobile.
5. The use of dancing in the midst of chaos
All thought the video, we see Gambino and a group of uniformed children killing popular dance moves. According to Forbes, this can be analyzed a few different ways. One, they are clueless and dancing. Two, they have a clue and dance to keep from crying. Three, they are jamming for the camera or for social media video and know their dancing is a distraction, a salve or an invisibility cloak.
The dancers were not shot at or chased by police, rather they seem to be enjoyed by everyone — possibly showing the way that black entertainment is appreciated by society, but black lives are not.
6. Is Gambino running from the sunken place? 
Mesmerizing. Disturbing. Violent. Beautiful. Tragic. Materialistic. Melodic. Chaotic
7. Gambino's stance prior to shooting the masked man in the first minute of the video is intended to resemble that of the Jim Crow caricature. 
Gambino's "Redbone" has become associated with Jordan Peele's "Get Out" after the song was used in the Oscar-winning film's opening. Throughout the song, Gambino continuously tells us to "stay woke." At the end of "This is America," he can be seen running from a tunnel of darkness being chased by a variety of what seems to be non-black people, all while Young Thug sings in the background.
Many have theorized this is him running out of the sunken place of desensitization, which can be interpreted as the process to becoming woke.