Anti-apartheid activist Winnie Madikizela-Mandela—the ex-wife of the late, famed South African leader Nelson Mandela—died Monday, according to multiple reports. She was 81 years old.
Her passing was confirmed by her personal assistant.
"It is with profound sadness that we inform the public that Mrs. Winnie Madikizela-Mandela passed away at the Netcare Milpark Hospital' Johannesburg' South Africa on Monday April 2' 2018," her family said in a statement, according to South African publication HeraldLIVE. "She died after a long illness' for which she had been in and out of hospital since the start of the year. She succumbed peacefully in the early hours of Monday afternoon surrounded by her family and loved ones."
Madikizela-Mandela, once famously pictured walking hand-in-hand with her then-husband as he left prison, left a complicated legacy and was at times critical of her ex-husband. She was accused of using violence against perceived enemies and ordering kidnappings, but was subjected herself to torture and random detention in the struggle for equality, according to South Africa's News24.
Here are six quotes attributed to the woman known as "mother of the nation,"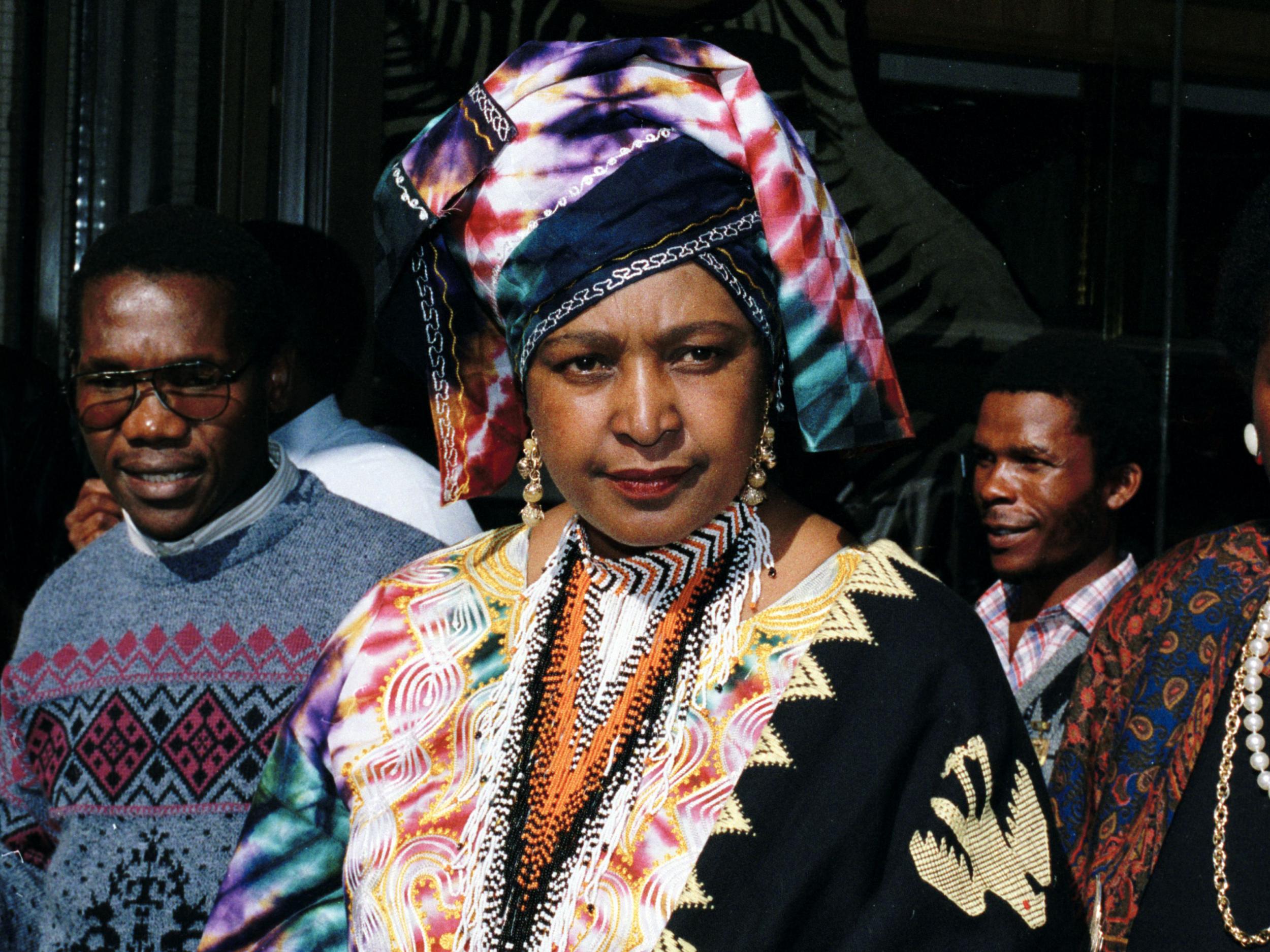 1. "I am the product of the masses of my country and the product of my enemy."
2. "The years of imprisonment hardened me…. Perhaps if you have been given a moment to hold back and wait for the next blow, your emotions wouldn't be blunted as they have been in my case. When it happens every day of your life, when that pain becomes a way of life, I no longer have the emotion of fear.there is no longer anything I can fear. There is nothing the government has not done to me. There isn't any pain I haven't known."
3. Upon first meeting her future husband: "I would be picked up after work. Nelson, a fitness fanatic, was there in the car in gym attire. I was taken to the gym, to watch him sweat! That became the pattern of my life. One moment, I was watching him. Then he would dash off to meetings, with just time to drop me off at the hostel. Even at that stage, life with him was a life without him."
4. On visiting her husband in prison for some two decades, denied being able to touch him: "That is part of one's life one does not even want to remember… I could only visit him once in six months. We had to keep [a] link through letters and through visits when they were increased. At the end of [the prisoners'] stay on Robben Island, we could visit them two times a month. And it would be a visit of two people at a given time. That helped a lot to keep the family ties and to sort of keep that link between him and the children. Before that, all they did was read about their father."
5. On loving Nelson: "I had so little time to love him. And that love has survived all these years of separation … perhaps if I'd had time to know him better I might have found a lot of faults, but I only had time to love him and long for him all the time."
6. "Together, hand in hand, with our matches and our necklaces, we shall liberate this country."