Republican Nikki Haley Timed her exiting perfectly
An anti-corruption group had urged an investigation into Nikki Haley's acceptance of private airplanes and free basketball tickets a day before she resigned Tuesday as US ambassador to the United Nations. Citizens for Responsibility and Ethics in Washington had urged the State Department's inspector general to probe seven flights that Haley and her husband took last year on the luxury aircraft of businessmen from South Carolina, where she was formerly governor.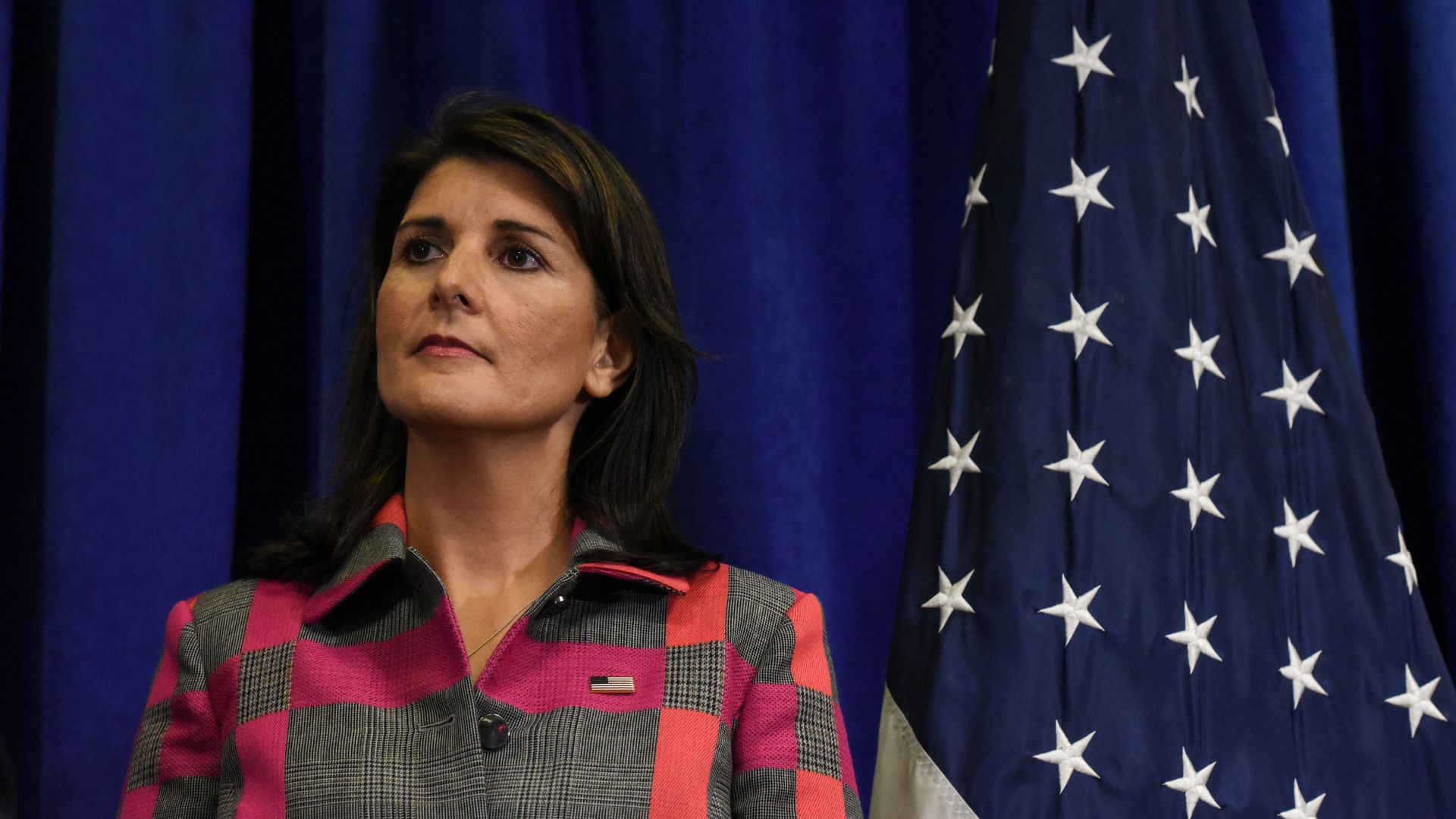 (CNN) Nikki Haley is getting out of the Trump administration with her stature elevated and political prospects brightened not something that could be said for most top political power players who leave the President's reputation-crushing fold.
Outshining the showman in chief in her Oval Office goodbye Tuesday, the outgoing US ambassador to the UN pocketed a valuable endorsement for a political career no one thinks is over.
The President, in comments that might one day find new life as a campaign ad, said Haley "has been very special to me. She's done an incredible job. She's a fantastic person, very importantly but she also is somebody that gets it."
As she sat smiling beside the President, their unusual photo op, and the generosity of a President whose good mood may owe much to his current political roll, suggested Haley has the essential ingredient of high-flying political careers timing.
The coming days might shed more light on Haley's decision to quit. She could cash in on her chance to make some serious money. And as odd as it might seem for a top politician, her stated reason that she just wants a rest from public service after years as South Carolina's governor before her UN service could actually be true.