Orange Creamsicle Vodka Exists, So We're Never Drinking Boring Booze Again
Alright team, should you be looking for something new to drink this long holiday weekend, I'm here to tell you about a Svedka flavor that may or may not be on your radar. Some may say it tastes like the best summer dessert, the creamsicle. Orange Cream Pop vodka—do you know her?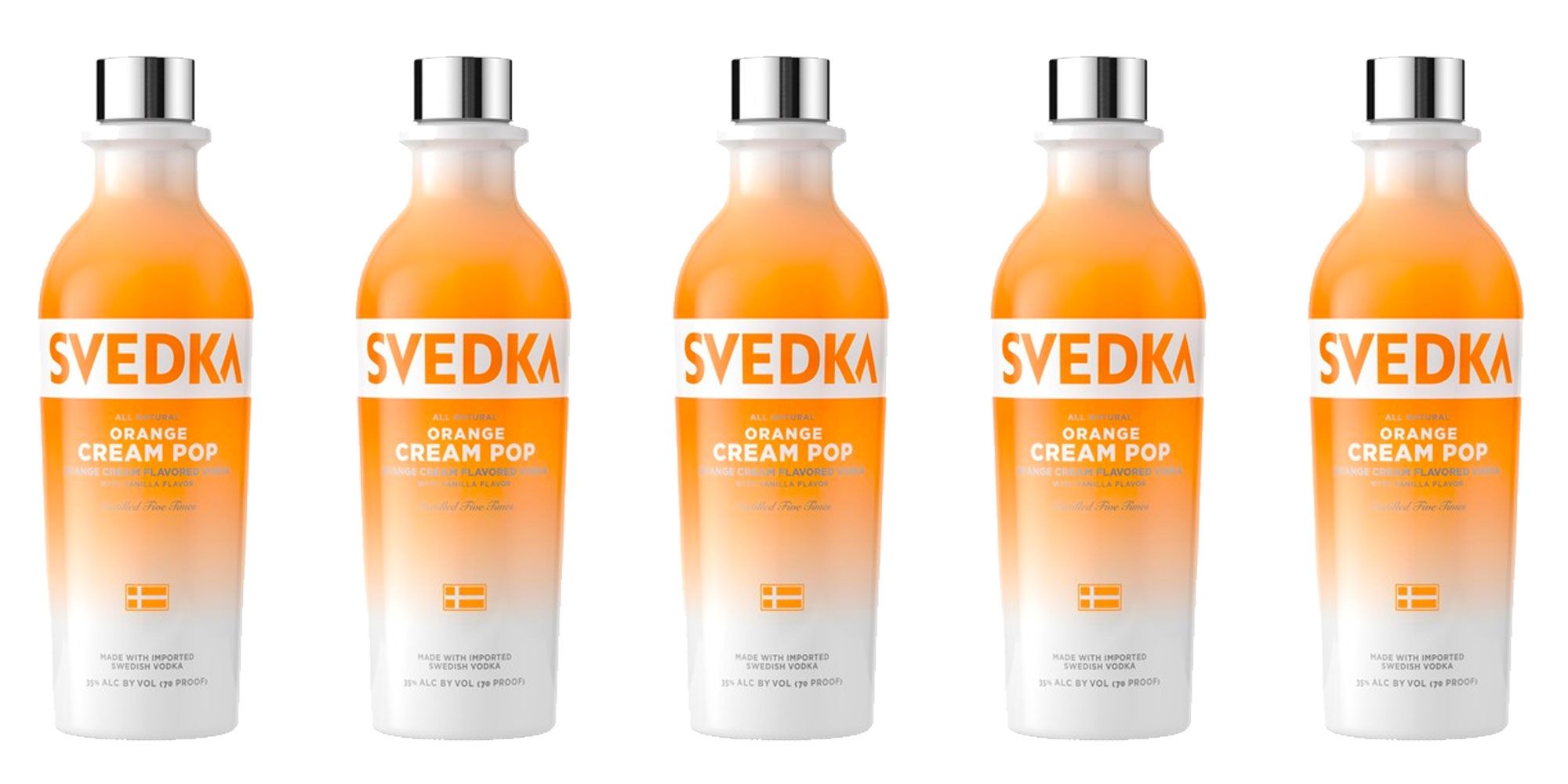 While not new—it's been in stores since at least 2013—the drink recently came back on our radar and given all the recent Dairy Queen Dreamsicle-hype, it seems like the perfect time to share the wealth. Svedka describes it as "nostalgia with a twist" and says it's made with "all-natural flavors of zesty oranges with a swirl of vanilla and cream." Total Wine offers the excellent suggestion of turning it into a frozen slushy.
The possibilities are endless, really, when it comes to liquor that tastes like dessert. Make a super-sweet mimosa! Drink it on the rocks! Freeze it into a popsicle! Make a boozy ice cream float with sherbet! E-n-d-l-e-s-s.
Like I said, this isn't Svedka's newest flavor by any means—that would be the rosé vodka, in case you were wondering. The beauty of that is there's been plenty of time for people to try it and tell us alll their feelings.
See below for some of the best tweets about this made-for-summertime booze, including a few tips on how best to drink it. Apparently it's great with Fireball?! Who would've thunk it.
Orange Creamsicle Cocktail is an easy to make, cool and creamy drink that tastes like the classic popsicle. All you have to do is stir, sip, and enjoy!
Ingredients
1/2 cup orange soda chilled
3 ounces half-n-half
3 ounces orange flavored vodka chilled
Instructions
Place all ingredients in a glass and stir to combine.
This makes a large cocktail. For two smaller servings, pour half into another glass.
Add ice if desired. Garnish with orange slices if desired.
Recipe Notes
In using unflavored vodka, increase the amount of orange soda by 2 ounces (for a total of 6 ounces or 3/4 cup).
The cocktail will begin to separate after a few minutes because of the carbonated soda. Just stir to re-combine.