Michael Che Reports Why Brett Kavanaugh Shouldn't Be On The Supreme Court
The truth is always told in a joke and I couldn't think of two better people to get the message across. This past weekend on the same show in which Kanye West lost his cool, once again, defending his friend Trump, Michael Che threw out some very valid jokes and points.
(HuffingtonPost) Michael Che of "Saturday Night Live" wants to know why Judge Brett Kavanaugh is still under consideration for the Supreme Court. During testimony before the Senate Judiciary Committee last week, Kavanaugh raised his voice and appeared to tear up as he attempted to fend off allegations of sexual assault and heavy drinking.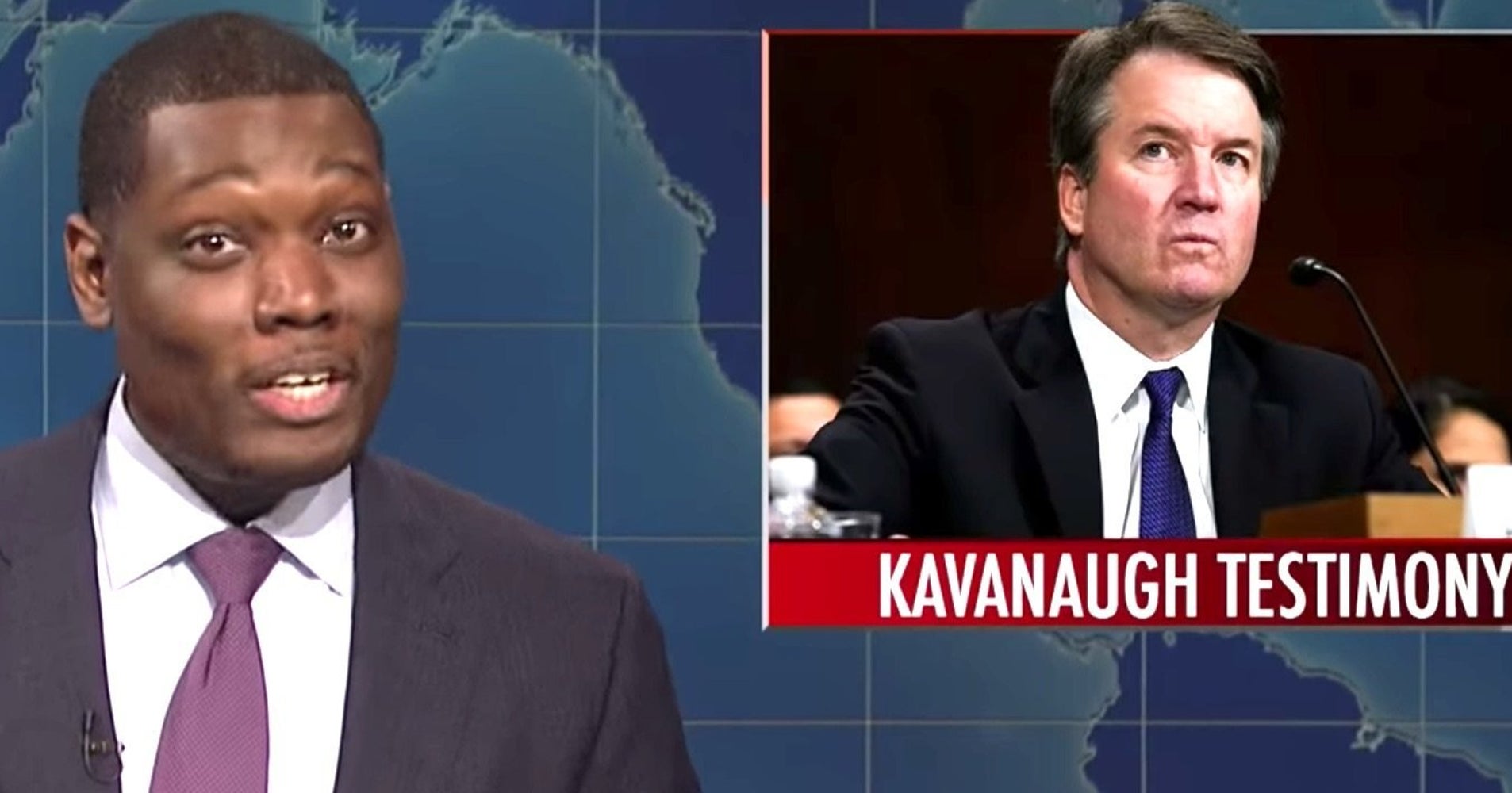 "I just want to remind everybody that all this yelling and crying happened at this dude's job interview," Che said during the "Weekend Update" segment. "Typically, when you're asked about a sexual assault and your drinking problem at a job interview, you don't get the damn job."
He added:
 "I don't know if Mr. Kavanaugh actually has a history of assault or if he actually has a drinking problem, but I do know that he might. And you shouldn't be on the Supreme Court if you might. You shouldn't be on the 'People's Court' if you might."
Later in the segment, Che wondered aloud why the GOP was so insistent on pushing Kavanaugh through.
"Why does it have to be him?" Che asked. "You can't just pick another dude from your Illuminati lizard meetings? Are Republicans so pro-life that you don't even have a Plan B for this?"
This article originally appeared on HuffPost.