Meet Olympic Favorite Simone Biles — She Just Made Gymnastics History
Simone Biles is the Michael Jordan of gymnastics, and she has the receipts to prove it. 
The 4-foot-9, 19-year-old beauty has been snatching titles and wowing the crowd left and right before she sets the summer Olympics on fire at Rio de Janeiro. One of her most recent titles was a history maker – she became the first woman in 42 years to win four consecutive U.S. women's gymnastics championships.
On Sunday night, Simone went to St. Louis for one thing – to have her name go down in history books.
That much is clear, because her skills reigned supreme the entire competition. Simone's tumbling left Twitter squealing with excitement.
What's also amazing is that Simone, who is a front runner for the U.S. Olympic gymnastics squad, hasn't even stepped in the door to compete for the Olympic trials, which are scheduled for next month in San Jose, Calif.
Now that's major!
Simone may surely be one of the most focused teens in America, and there's a reason for that. The 19-year-old saw more clouds than rainbows before she was old enough to drive. But it has motivated her to live her best life, which is inspiring in itself.
Here's a few things you should know about her.
1. SIMONE WAS PLACED IN FOSTER CARE AS A CHILD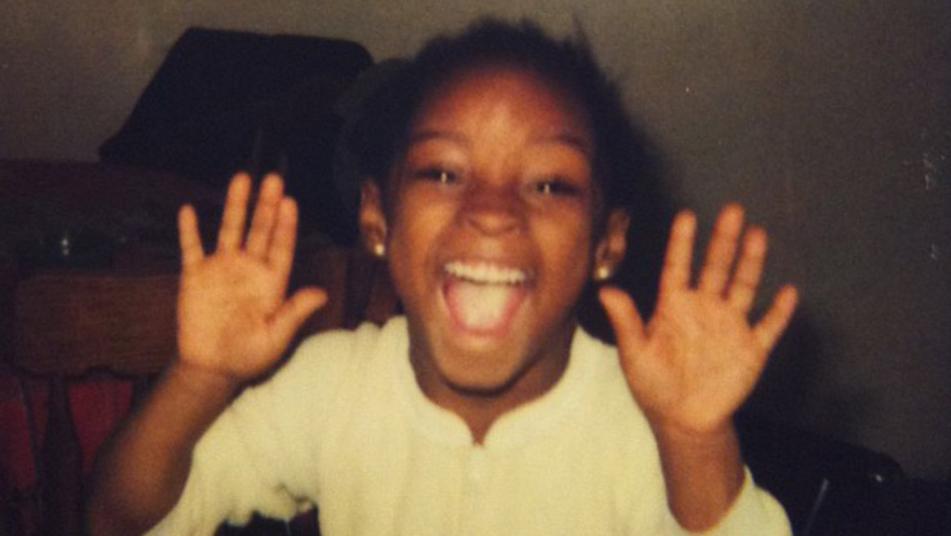 According to The New Yorker, Simone and three of her siblings were placed in foster care when she was 2-years-old. Sadly, Simone's biological mother struggled with drugs and alcohol abuse, and was unable to reunite with her children.
Biles was born in Columbus, Ohio, but at the age of two she and three siblings were taken from their mother, who struggled with drugs and alcohol, and placed in foster care. Ron, who is Simone's grandfather, and his second wife, Nellie, agreed to take in the children. After an attempted reunion with her biological mother failed, Ron and Nellie adopted Simone and her younger sister, Adria, in 2003. (The other siblings moved in with Ron's sister.) Simone considers Nellie and Ron her mother and father.
2. IT TOOK A WHOLE LOT OF EFFORT FOR SIMONE TO HONE HER SKILLS
It's undeniable that Simone has always had skills. At 6-years-old, Simone started taking classes at Bannon's Gymnastics in Houston. By the time she turned 14, Simone earned an invitation to a junior-national-team camp, and in 2012, she was interested in trying out for the Olympics but was a few months shy of being old enough to compete.
Even though Simone was winning titles, her skills needed to be sharpened. The New York Times reported on one instance where Simone performed so poorly, that she was pulled from the competition.
 Her natural athleticism was obvious from the beginning, but the sport calls for gymnasts to be both thoroughbred and jockey, and Biles had not yet figured out how to rein in her power. On one of her first competitive vaults, Biles flew over the table without touching it, scoring a zero. "She can fly like a butterfly, but she can't do a straight-body cast handstand," Martha Karolyi told [her coach Aimee Boorman] at the time, critiquing Biles's ability to hit vertical on the uneven bars. At a meet in 2013, Biles wobbled wildly on the beam, crashed to her knees during the floor exercise, and flew off the bars before Boorman pulled her from the competition.
3. SHE WRITES DOWN HER GOALS EVERY YEAR WITH A HUMBLE HEART
Simone's mom, Nellie, has a tradition that she has drilled into Simone's head for many years – she has her daughter write down her goals for the next 12 months. But this year, Nellie noticed something odd about Simone's goal list. Team USA wrote on their blog,
This year, Nellie read Simone's list and thought she was missing a page.
"She said, 'Your goals, it stops at making the Olympic team,'" [Nellie] Biles recalled. "And I said, 'Yeah mom, and that's where I'm going to leave it. And if I happen to make the Olympic team then I can make some new goals. I just don't want to get too far ahead of myself.'"
A New York Times reporter also noticed something odd about Simone's goal list when she viewed it – there was not mention of winning a gold medal. Knowing how Simone is approaching her goal list is making her mother a happy woman:
"Simone is not the type of person to go around saying that she wants to win the gold medal, because that's thinking too much of yourself and giving yourself too much credit," Nellie Biles said. "I always tell her, 'You never know what's going to happen.' If doing her best means she will come out on top, that's awesome. If it means she'll finish fourth, that's awesome, too."
Simone is definitely the favorite to win the gold medal during the Summer Olympics.  Keep an eye out on this young star.