Kotex issues nationwide recall on tampons because they may unravel in the body
(Yahoo) Kimberly-Clark, the makers of Kotex brand tampons, has issued a voluntary recall on a particular type of its tampons sold in the U.S. and Canada. According to a press release issued by the company on Tuesday, U by KotexSleekTampons, Regular Absorbency, have a "quality-related defect" — namely the tampons are falling apart inside people.
The company says it has received consumer reports of the tampons unraveling or coming apart when they're removed, and in some situations people have needed to seek medical attention to have tampon pieces that were left in their body removed. The company has also received reports of women developing infections, vαginal irritation, localized vαginal injury, and other symptoms after using the tampons.
The recall only affects lots of U by KotexSleekTampons, Regular Absorbency tampons that were made between Oct. 7, 2016, and Oct. 16, 2018, and distributed between Oct. 17, 2016, and Oct. 23, 2018. (You can see if yours are impacted by looking for specific lot numbers found on the bottom of the package.) Stores have also been urged to remove the affected lots from their shelves and to post a notice in their stores.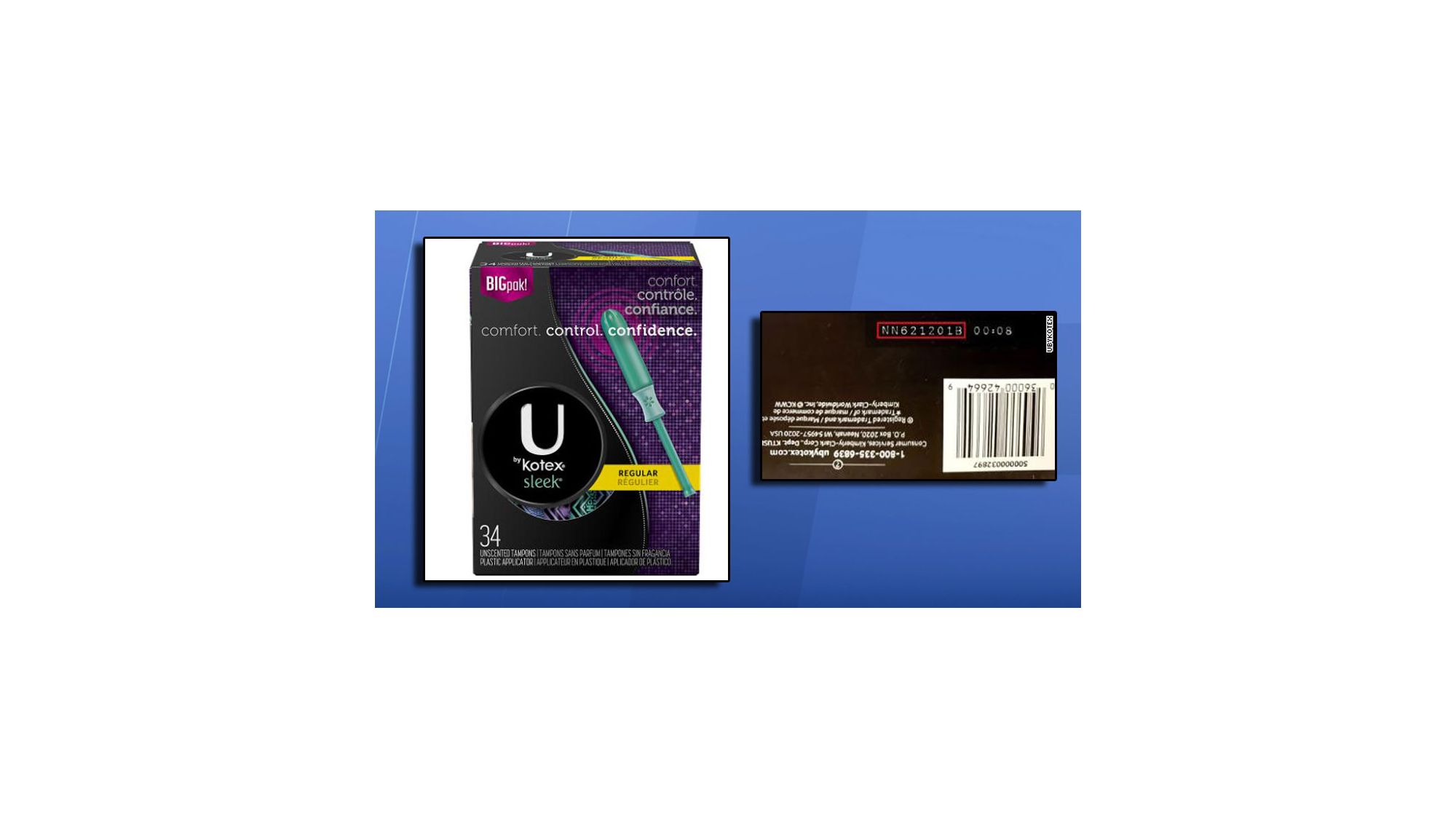 This isn't the first time Kotex has issued a recall of its products. In 2012, the company recalled its Natural Balance Security tampons after bacteria was found in its applicator.
This new recall seems to be pretty uncommon. "I've seen recalls for bacterial contamination of the applicator and tampon, but not this kind of recall," Jennifer Wider, MD, tells Yahoo Lifestyle. This recall is actually a pretty big deal, she says. "The tampon is designed to stay lodged and absorb blood, so there's a good chance that it will remain in the body until it's removed," Wider says. "Pieces left behind can cause irritation, inflammation, swelling and infection. Women can also injure themselves trying to get it out. It's not a good situation."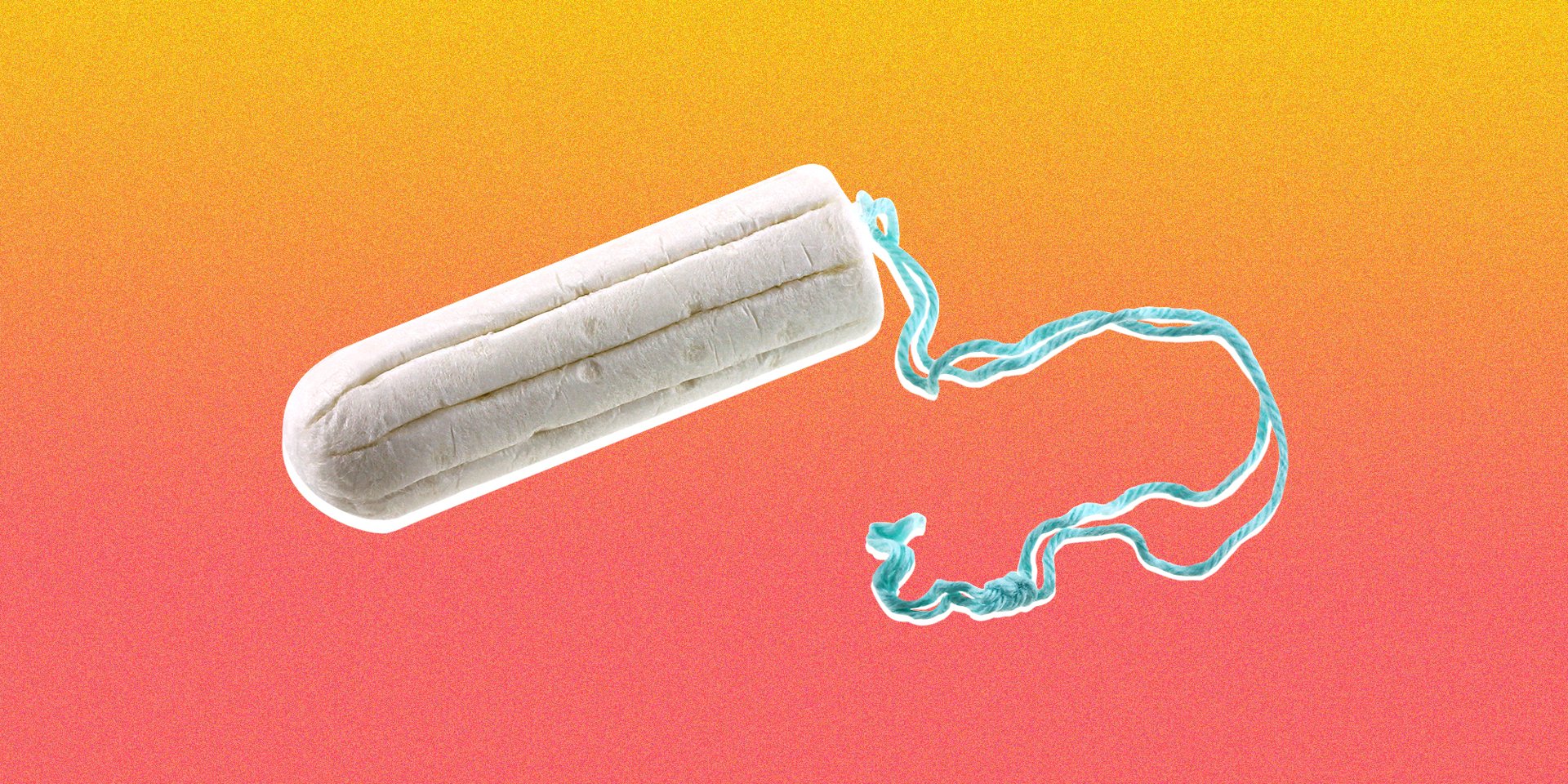 If you happen to use a tampon and suspect that pieces are still inside you after you remove it, you can try to inspect your vαgina to see if you can feel anything, Christine Greves, MD, a board-certified ob-gyn at the Winnie Palmer Hospital for Women and Babies, tells Yahoo Lifestyle. "Sit down and try to place your finger inside to see if you can feel anything," she says. "Sometimes that's hard to do, though." If it's not obvious if something is in there or not and you're concerned, call your doctor.
Greves points out that it's possible to use a tampon and not be aware that you have a piece of it still inside you. "I don't know many people who will remove a tampon and inspect it," she says. If you've used these tampons and aren't sure if there are any remnants, you'll probably notice a funky odor if something is left in there, Greves says. Also, know this, says Greves: "Any amount of tampon left in your vαgina could lead to irritation or infection," so you'll want to call your doctor if you're unsure.
Anyone who has the affected product is encouraged to stop using the tampons immediately and call the Kimberly-Clark Consumer Service team at 1-888-255-3499 between 8:30 a.m. and 8 p.m. ET, Monday through Friday, for more information regarding this recall. And if you have vαginal injury (pain, bleeding, or discomfort), vαginal irritation (itching or swelling), urogenital infections (bladder and/or vαginal bacterial and/or yeast infections), or other symptoms like hot flashes, abdominal pain, nausea or vomiting after using this product, the company says you should seek immediate medical attention.