Japan broadcaster sends false North Korea missile alert
Japanese national broadcaster NHK issued an on-air apology on Tuesday after issuing an alert incorrectly claiming that North Korea had launched a ballistic missile. The message, received by phone users with the NHK app installed on their devices, read: "NHK news alert. North Korea likely to have launched missile. The government J alert: evacuate inside the building or underground."
The broadcaster apologized for the error, adding "the news alert sent earlier about NK missile was a mistake. No government J alert was issued." The mistake was corrected within minutes. The false alert came on the same day as the U.S. and Canada planned to host talks in Vancouver over the crisis on the Korean Peninsula after a year of missile tests and threats from the North.
The subject of sanctions on North Korea is expected to be on the agenda, as well as the country's participation in next month's Winter Olympics in South Korea. South Korea and Japan will participate in Tuesday's talks, though North Korea's largest trading partner, China, will not be present.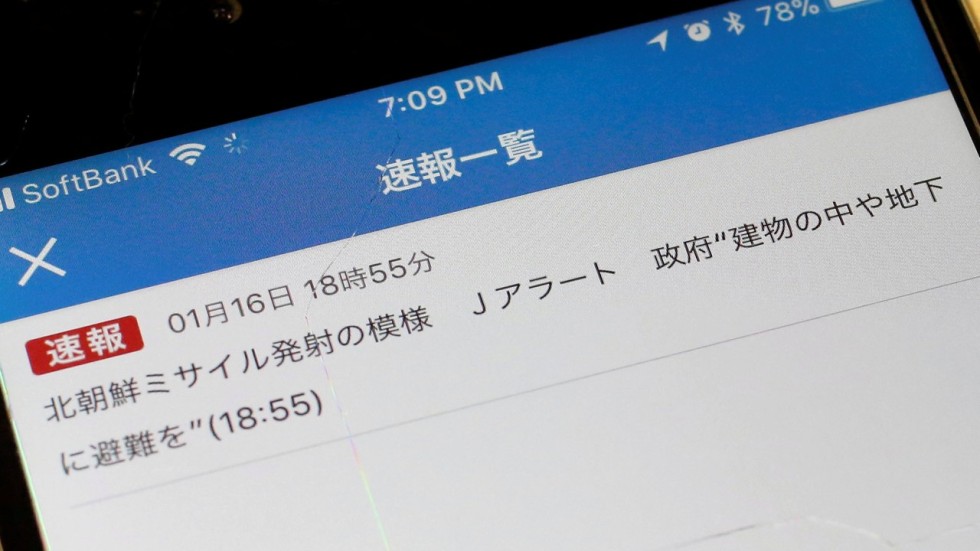 Second false alert in days, first one in Hawaii
Tuesday's false missile alert was the second in a matter of days. On Saturday, an emergency alert notification sent out to residents of Hawaii warning of an incoming "ballistic missile threat" turned out to be a false alarm. The error was blamed on an employee who "pushed the wrong button."
"BALLISTIC MISSILE THREAT INBOUND TO HAWAII. SEEK IMMEDIATE SHELTER. THIS IS NOT A DRILL," the emergency alert read.
The warning went out on television and radio as well as cell phones, according to Hawaii Gov. David Ige, sparking panic among some residents. A second emergency alert was sent to phones in Hawaii 38 minutes after the initial message confirming the false alarm.