Honoring Our Living Legends | DJ Lynn Tolliver In Cleveland, OH with Just The 2 Of Us & Friends
Who is DJ Orrin Lynn Tolliver, JR.? Well for me, he's always been that guy who had a peculiar vision about marketing. You could tell right away that his soul oozed with passion and without question, you already know his dedication has undeniably had an positive impact on not only on Hip Hop but with the communities and with the people.
I remember listening to the radio as a kid and finding that the our songs our DJ's played always made me feel more peaceful. Funny, but the more hurtin' the music or I was, the better it made me feel.
I remember tuning into his shows in 1986 always looking forward to cracking up in the mornings. Lynn Tolliver was known for his outrageous stunts, such as having listeners come down to the station wearing underwear on their heads to win prizes. In another contest, he offered a prize for the biggest cockroach.
So how does this DJ name coincide with the likes of Rapper Too $hort, Black Eye Peas and my dearest sister Kenya the Sports Diva of Cleveland… Well here's the story, wanna hear about it, here it goes…
On earth Lil Orrin Lynn Tolliver Jr was born and along with his birth came his magical musical powers that would later prove him to being one of our "Greatest Living Legends". Some people spend half their life trying to possess something the Lynn Tolliver obviously was born with… Natural Talent! 
Tolliver's always had the distinctive blend of music, talk, theory and entertainment creating a positive expression to empower his listening audience has always been his nitch and honestly I think a lot of people have secretly tried to mimic him. It's safe to say "The Proof Is In The Pudding" as he had to sue a couple of people along the way in his journey… You know, keeping people accountable while respecting him in the process. (This is why Lynn Tolliver is Legendary To Us)
Project "Sexual Harrassment"
Some Musical History….From Cleveland, Ohio, Sexual Harrassment was full of raw sexual energy and were one of the pioneers of the cult electro-punk-funk movement. Sexual Harrassment was started by radio DJ Lynn Tolliver whilst he was doing A&R for MCA Records, and the Cleveland-based group had a gold single on the Heat/Montage label. Their rarer 6-track album from 1983 has since become a collector's item.
To coincide with the release of the Citinite covers EP, 'Give It To Me Hot' (which features Dâm-Funk, Lil' Kenny, Sweat.X, Jimmy Edgar, G.rizo and Robert O'Dell), Lynn Tolliver, the man behind the original tracks, kindly agreed to tell the story of his group, and how the classic 'I Need A Freak' came to be made. 
In 1981, Lynn began forming ideas for his next group. He explains how he came up with the name;
"Sexual harassment is never a good thing, but who doesn't know about it? My 'Sexual Harrassment' was the first good use of the name, and I didn't have to market the name, or make the name a household word – it was already a household word!". Whilst with his girlfriend, a song title came up, 'I Need A Freak'. He continues; "you know how the lyrics go – 'I need a freak, to hold me tight, I need a freak, every day and every night' etc – I didn't have any concept of how the music was going to be or anything, I just went into the studio with a couple of truly great musicians and they started to come up with things.
But you know, great musicians generally do more than is necessary, so I said to the keyboard player, just give me a thrusting bottom key note, over and over. I gave the drum musician a tempo and we worked on the track together, with him doing most of the programming of it. They went by the name collectively, Christopher Arthur. Then I laid my vocals down over the basic drum track and over-dubbed several more voices in different pitch ranges." Click here to read more
In 1982,
Tolliver joined WZAK in 1982 after coming to Cleveland from Detroit, where he worked at MCA Records.
The nasty electrofunk track 'I Need A Freak' was released on 7-inch in 1982 on the label, Great Records, and re-released the following year on 12-inch on the Heat label (distributed by Montage). By this time, Lynn had joined Cleveland's urban music radio station WZAK as DJ and program director. "The record was recorded, but I didn't have high expectations. I used the name David Payton, because I didn't want to have people help me or hurt me based on my name, and the record started showing some growth. It took a life of its own, and you know, the rest is history. Because the labels involved with the record were set on cheating me out of what I was due, they pressed several different label versions with several different catalogue numbers, so I wouldn't be able to trace the growth." Another pressing came out on JDC.

Lynn continues, "I got a lot of declines from labels that I thought were good friends; however, one guy called me back and said to me, 'I'm sorry I didn't take the record, it's up to over 100,000', and after he called me and told me that, a music rag called Impact printed on the front cover that 'I Need A Freak' by Sexual Harassment had sold over 100,000, quietly. Knowing not to argue or complain, I kept quiet; I've known songs that got started and then the artist or manager or producer goes off or questions something and the project dies. I didn't want that to happen so I kept as quiet as a feather.
In 1983,
Former local DJ and early rap artist Lynn Tolliver won a judgment by a New York jury in a lawsuit over the unauthorized sampling by the Black Eyed Peas of his 1983 song "I Need a Freak." The sample was used in the band's hit single "My Humps." It sold over 2 million copies in the United States.
While The Black Eyed Peas were not named in the determination, they are currently facing two similar copyright infringement charges for their songs 'Boom Boom Pow' and 'I've Got a Feeling.' 
Make no mistake, this wasn't as cut as dry as it sounds, this case actually took 10 long years to come to the final settlement.
Tolliver testified that McCant agreed to pay him 75 percent of the royalties from the use of the song. Tolliver sued McCant for copyright infringement and claimed that McCant licensed the song to the Black Eyed Peas without his permission.
How did this happen you ask?
Boombox reported that the song was recorded by Tolliver and his concept band Sexual Harassment while at friend and collaborator James McCants' Heat Records recording studio. It was registered by McCants with performing rights organization BMI, crediting Tolliver as songwriter under the pseudonym David Payton, for which Tolliver was entitled to 75 percent of the song's royalties.
Unbeknownst to Tolliver, McCants then negotiated with Montage Records to release Sexual Harassment's 1983 album, 'I Need a Freak,' which sold 100,000 copies. When 'I Need a Freak' was covered by Too Short on Priority Records' 'In Tha Beginning… There Was Rap' compilation in 2000, Tolliver sent McCants a cease-and-desist order, but his former friend denied issuing the label a license for the usage of the composition.
At the same time in 2000, Tolliver was let go as vice president of operations at WZAK FM/93.1 when Radio One acquired the station. 
McCants continued to deny involvement in the licensing of the song for various compilations over the next five years, but when Tolliver recognized his song as the key sample on 'My Humps' in 2005, he finally filed suit for copyright infringement.
Catch his new show that airs every Saturday from 9am-12pm (est) Just The 2 Of Us & Friends with the incomparable Lynn Tolliver, Tony 'B-Man' Marshall, Kenya 'The SportsDiva' Brown, EP and Most Electrifyin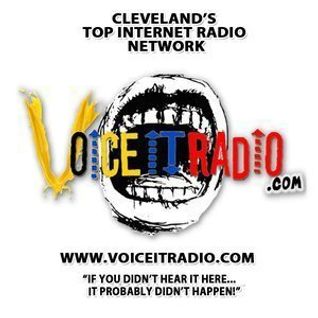 Enjoy an eclectic blend of music from RnB to Rock-n-Roll, lively banter, discussion, and comedy with interviews sprinkled in.
Fun Facts About DJ Lynn Tolliver!
While at MCA Lynn was named Billboard Magazine's urban program director of the year for five straight years and in 2000 was the first African-American to be a career-achievement honoree of the Cleveland Association of Broadcasters
Lynn has been DJing for well over 40 years, he's also a former Marconi Award Nominee, Billboard Magazine Award Winning Program Director and Air Personality and to top off all of his accolades, he has been inducted in the Broadcaster Hall of Fame!
The truly great man is he who would master no one and who would not allow himself to be mastered by none!
Lyrics:
In these times, of hate and pain
We need a remedy, to take us from the reign
Jealousy, a little greed
I've been thinking, of what I need
I need a freak, to hold me tight
I need a freak, everyday and every night
I need a freak, I really do
I want a freak, one with ass that looks like you
I need a freak, exclusively
So that she only comes and satisfies me
I need a freak, to hold me tight
I need a freak, everyday and every night (help me out!)
I need a freak, to hold me tight
I need a freak everyday and every night
I need a freak, with long long hair
A super freak, in underwear
I need a freak, here what I say
I need a freak, to get me through the day
I need a freak, so I can swerve
I need a super freak, to calm my nerves
I need a freak everyday and every night
I need a freak everyday and every night
I need a freak, to hold me tight
I need a freak, everyday and every night
I need a freak with long long hair
A super freak, in underwear
I need a freak, I really do
I want a freak, one with ass that looks like you
I need a freak, here what I say
I need a freak, to get me through the day
Songwriters: David Payton | I Need a Freak lyrics © Royalty Network Music Publishing Ltd.