Gabby Union Announced Her New Collaboration with New York & Company
Shhort and flirty hair paired with the perfect red hot, short & flirty dress for spring. Gabrielle Union is getting her own fashion line, courtesy of her new job as Brand Ambassador for New York & Company's 7th Avenue Design Studio. According to published reports, Gabrielle will launch an exclusive line with NY&C inspired by her Being Mary Jane character: Mary Jane Paul; followed by another namesake collection to be unveiled in August.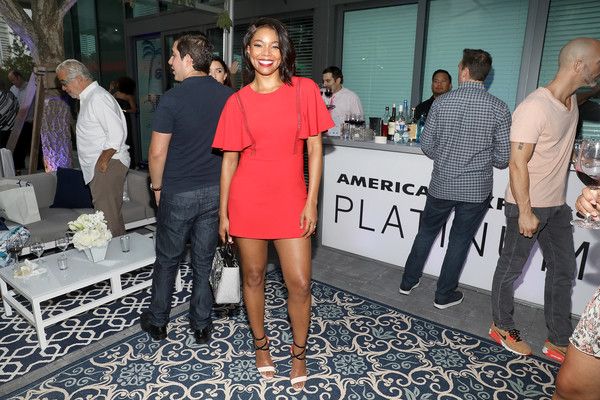 BONUS: Gabby's also prepping to release her new Flawless haircare line.  So she posted up pics of her taking a weave break and looking cute the other day while using her own stash of products:
Gabrielle's Mary Jane-inspired collection went on sale yesterday and features everything from swimwear to trench coats. Items range in price from $40 to $110, with a portion of the proceeds to go toward charities that combat violence against women and children.
In addition to her fashion endeavors, Gabrielle recently launched her Flawless haircare line, and plans to open her own sneaker store in Miami with fellow NBA wife Faith Rein Haslem. Gabby and husband Dwayne Wade will also kick off their home renovation show with HGTV this summer.