Funny | Leslie Jones Takes On Hackers Who Leaked Her Nudes, "Just Ask!"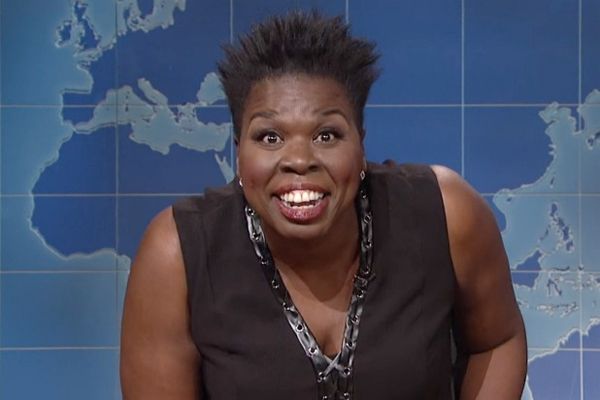 Leslie Jones fires back hackers who leaked her nudes in a funny "Saturday Night Live" skit. Get your laugh on and get the official numbers for Tyler Perry's Boo! A Madea Halloween taking over the box office inside…
Leslie Jones isn't letting hackers who leaked nude pictures of her keep her down.
The comedienne served up a hilarious skit on "Saturday Night Live" last night firing back at the online trolls who hacked into her computer files and released personal nude pictures of her on the Internet.
"I don't know if you all know this about me," Leslie started off saying. "But, I ain't shy! I am very comfortable with who I am. I am an open book. I keep my porn in a folder labeled 'PORN,' If you want to see Leslie Jones naked, just ask!"
She went on to say leaking her nudes is nothing compared to some of her most embarrassing real life moments, like that time Prince mistook her for Chris Rock.
"You can't embarrass me more than I embarrassed myself. I was there when Prince was walking towards me, smiling, all happy to see me until he realized I was not Chris Rock. Yeah man, in the dark we look alike."
She added, "Real trolls ain't snapping on keyboards. They swinging shovels!"
In conclusion, she said she's comfortable with herself and there's nothing another person can do to her to embarrass her.
"I have spent decades getting roasted by comedians, black comedians at that. They guy who played the crackhead in the movie 'Friday' has a whole hour on my feet. So trust me, at a certain point you stop being embarrassed and you start being you. I have been me for 49 years. The only person who can hack me is me, and my firewall is a crazy b*tch with a shovel."