Desus & Mero Teamed Up With 'Urban Outfitters'
With the summer heating up, celebrities are locking in their fashion distribution deals and 'The Bodega Boys' are not being left out on the merchandising game. They recently announced their deal with Urban Outfitters who will carry their hats and tee shirts line.
The Bodega Boys have a new merch offering, and it's a collaboration with Urban Outfitters on their hats and tee shirts.
(Global Grind) Desus and Mero are on top of the world since their feud with The Breakfast Club's DJ Envy, and now they've got something bigger to brag about. All members of the Bodega Hive know just how hard it is to cop merchandise before it instantly sells out, but the Bronx duo just dropped a line of shirts with Urban Outfitters, now available on their website.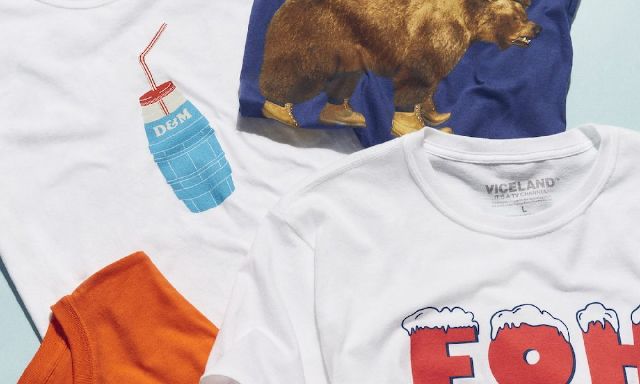 If you're looking to rock a new "Smacked City" tee or a hat with their lovable sidekick Juicebox the Bear, you wanna act quickly, because sizes are already selling out. Some styles are already on back order until May, so run to get your helping of Bodega Boys merch here before it's too late.
Desus & Mero made their third appearance on The Breakfast Club on Thursday morning, but this interview was most definitely not like the others.
The comedy duo made jokes on their VICELAND show about DJ Envy and his wife going on The Real to talk about his cheating scandal, and Envy wasn't too fond of how it felt to be clowned. Both Desus and Mero apologized in the interview, but that wasn't good enough for him–and Envy later ended up storming off the set.
Of course, The Bronx duo talks with Charlamagne and Angela Yee for the rest of the interview about what went down, and everyone's pretty confused on why Envy reacted the way he did. Nonetheless, a million and one jokes came from this interview, and it's pretty clear who's side most of the viewers are on…