Colin Kaepernick praises Eminem for Donald Trump diss track
Colin Kaepernick tweeted out his support for Eminem after the rapper released a freestyle rap dissing President Donald Trump for a plethora of grievances during the "2017 BET Hip-Hop Awards."  Eminem called out Trump for caring more about NFL players kneeling during the national anthem than more important issues like gun control over the devastation in Puerto Rico.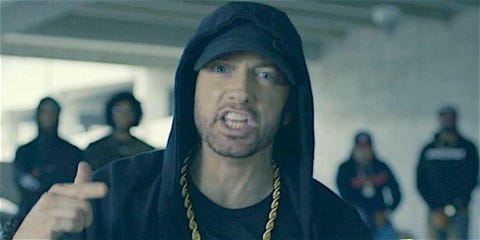 He gets an enormous reaction
When he attacks the NFL so we focus on that Instead of talking Puerto Rico or gun reform for Nevada All these horrible tragedies and he's bored and would rather Cause a Twitter storm with the Packers. …

Now if you're a black athlete, you're a spoiled little brat for
Tryna use your platform or your stature To try to give those a voice who don't have one.
After a few more verses about Trump, Eminem defiantly raised his fist before saying "This one's for Colin."